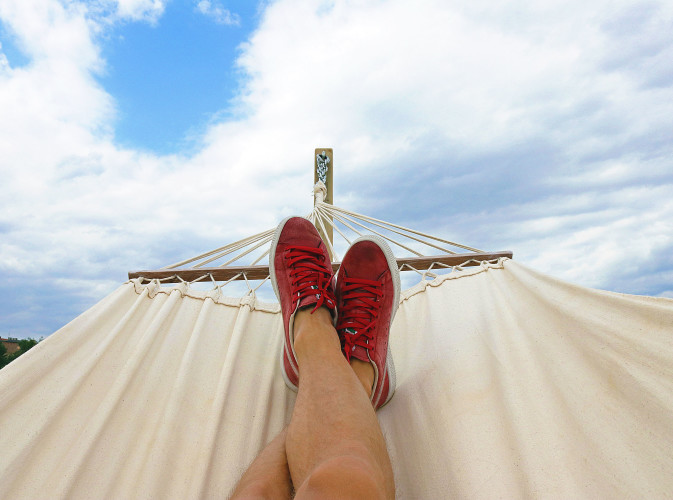 Sedation Dentistry Can Help Apprehensive Dental Patients
Once you've experienced sedation dentistry with Dr. Kevin Granger, you'll never be afraid of going to the dentist again!  Sedation dentistry may be right for you if:
You experience high levels of fear and anxiousness before your dentist appointment

You had traumatic dental experiences

You have a bad gag reflex

You have complex dental issue and limited time
Is Sedation Dentistry Right for You?
You decide. The truth is only a small percentage of our patients at Enterprise Dental Care use sedation dentistry. Dr. Granger will consult with you to better understand your situation. Our experience is that many of our new patients who ask for sedation usually don't need it after a few visits.
We believe it's because Enterprise Dental Care provides one of the most comfortable, positive and soothing dental experiences you will ever have. But, there are some situations, which require sedation dentistry and it's why Dr. Granger is licensed and certified for sedation dentistry in Maryland.
(Graphic Button)  Book Your Sedation Dentistry Appointment Now (link)
Dr Kevin Granger Sedation Dentist in Maryland
If you live in the Bowie-Mitchellville Md area and your fear of the dentist has kept you from addressing important dental issues consider the sedation dental practice of Dr. Kevin Granger and his team at Enterprise Dental Care. Dr. Granger, DDS has practiced sedation dentistry since 2002. In his hands, sedation is a truly gentle dental experience.  
Dr. Granger is trained and certified in the administration of oral sedatives and nitrous oxide by the Dental Organization for Conscious Sedation (D.O.C.S.).  The organization was founded in 1997 to give dentists a methodology to help millions of Americans overcome their fear of the dentist.
Many of the patients who have had sedation dentistry with Dr. Granger of Enterprise Dental Care in Mitchellville MD have called back to thank him and let him know their visit was the first they've  experienced without fear and anxiety.
Questions About Sedation Dentistry
Q. Is sedation dentistry safe?
A. Yes. You remain conscious and your protective reflexes and breathing capacity are not affected. And you can still talk with Dr. Granger to let him know how you are doing.
Q. How is the sedative given? 
A. Depending on your situation either a pill or nitrous oxide gas.
Q. Will I remember anything?
A. You'll be sedated just enough to be unaware of the treatment. You'll have little or no memory of the dental work and you will wake up refreshed.
Q. Is sedation dentistry safe for everyone?
A. Your dentist needs to do a complete medical and dental evaluation to determine if you are a good candidate for oral sedation. A pharmacological and physiological evaluation will determine your candidacy in the initial consultation.
Q. Are there side effects to dental sedation?
A. Many of our patients tell us the sedation causes a temporary amnesia effect, so you hardly remember anything about your visit. Another positive is there is little to no post-operative soreness after dental sedation.
Q. Can I go back to work after my appointment?
A. No. We require a trusted friend and or a family member to drive you home and watch you for a certain amount of time. You cannot take a taxi home. Remember, while you may feel great after the appointment you are still under the effects of the medication. You cannot operate a motor vehicle or any dangerous machinery and you should avoid carrying out tasks that require manual coordination such as climbing stairs, exercising etc.
Q. Is oral sedation appropriate for children and pregnant women?
A.Dr. Granger has chosen not to utilize oral sedation with children or pregnant and nursing women.
Q. Does my dental insurance cover sedation dentistry?
A.We recommend you consult with us so we can check your insurance coverage. We're happy to do this at no cost to you.
Q. How many years has Dr. Granger practiced oral sedation?
A. Since 2002
Q. Do you fall asleep during sedation dentistry?
A.The sedation usually makes you feel groggy and very relaxed, so you can remain conscious throughout the procedure. But, many patients choose to sleep peacefully throughout their visit.
Q.Can I eat or drink before sedation dentistry?
A.You must fast from food or drink for 12 hours prior to the appointment.  Fasting is not required for nitrous oxide or laughing gas sedation.
Soothe Your Fears With Sedation Dentistry in Maryland
Offering dental solutions for otherwise apprehensive patients, Dr. Granger is helping otherwise apprehensive patients feel comfortable again in the dentist chair
(Graphic Button)  Book Your Sedation Dentistry Appointment Now (link)