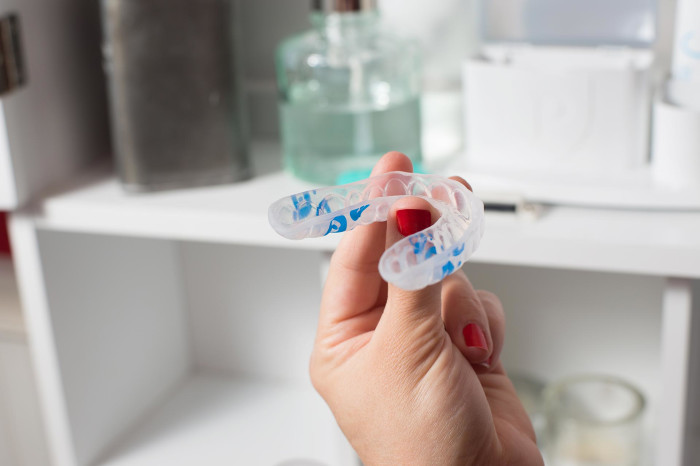 Unfortunately, there is no cure for gum disease but we've seen how Perio-Protect makes life better for our patients.
Our practice averages between four to six gum disease or periodontitis patients every day, which is not surprising. The CDC notes that 50% of all Americans are affected by some form of gum disease. So, we've started recommending Perio-Protect to our gum disease and periodontitis patients because it works.  
Here's Why We're Excited About Perio-Protect
Perio-Protect:
Is Non-Surgical

Is Non-Invasive - you apply it at home

Saves you money by reducing the need for repetitive scraping and scaling procedures

In some cases, helps reduce the need for surgery

Can prevent infection from recurring after surgery
The Perio Protect Method®
The goal is to prevent gum infections. Routine brushing and flossing don't go far enough below the gum line to reach into the periodontal pockets, where pathogenic bacteria builds up.
Perio-Protect is not an antibiotic. Perio-Protect uses something your liver and white blood cells naturally produce to fight infections - peroxide. Peroxide is a broad-spectrum antimicrobial, whereas several antibiotics may be needed to treat all the bacterial species in the pockets between your teeth and gums. And we all know, bacteria become increasingly resistant to antibiotic treatment over time.
Perio-Protect custom trays are filled with hydrogen-peroxide medication. The custom trays seal the medication below the gum line and attack the bacteria. In addition, the hydrogen-peroxide releases oxygen into the periodontal pockets allowing healthy bacteria to repopulate and keep out the bad bacteria.
Perio-Protect is Easy to Use
We'll take impressions of your mouth and teeth here in the office.  Then, we'll send those impressions to the Perio-Protect laboratory, where they'll create your Perio Trays® - a mouth guard type device with a patented seal - customized to your mouth.
Dr. Granger will create a treatment plan for your particular needs.  Our team will show you how to place the medicine in each tray. And, then all you have to do is go home follow the plan. The Perio Trays® are easy to use. Like most of our patients you'll notice a change as your gums  stop bleeding and go from an angry red to a healthy pink.
What we like about Perio-Protect is that it can reduce the need for surgery in many of our patients. We also like it because it reduces the need for more root planing and scaling sessions.  Daily treatment with the Perio Protect Method® manages your gum disease by preventing bad bacteria from recolonizing in your periodontal pockets.
The Perio Protect Method® is a simple, easy to use solution for our patients with advanced periodontitis and early-stage gum disease. At this point in time most dental insurances don't cover Perio-Protect. Patients who chose to go forward found the improvement in their gum disease was well worth the investment. We can call your insurance company to confirm coverage.
Do you think you have early signs of gum disease?  Don't wait. Ask us about the Perio Protect Method®.